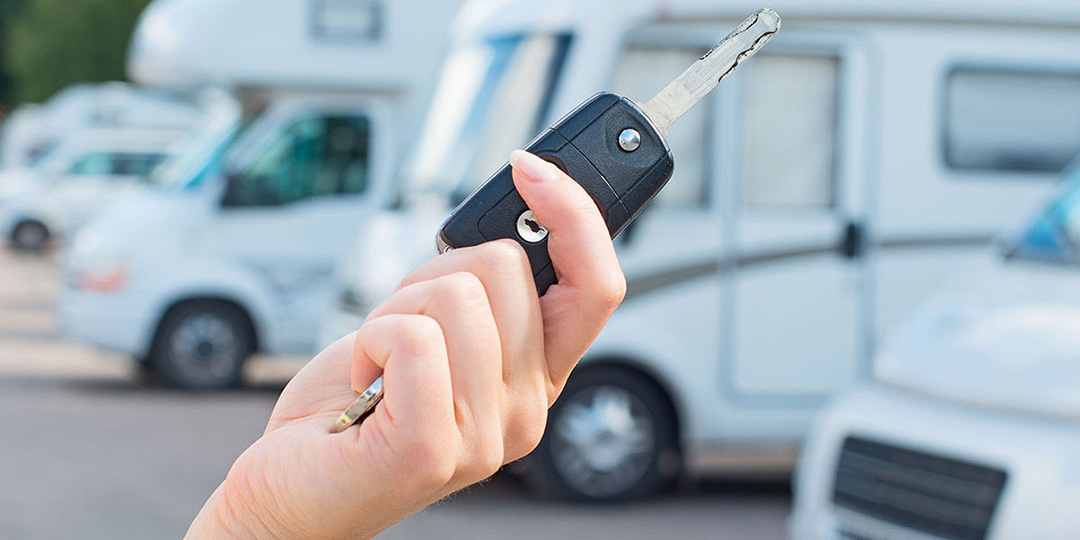 Now that the RV industry is beginning to normalize following some pretty interesting trends over the last two years, inventory is rising and RV buyers are taking more time to assess all their options. More units on your lot means more opportunity to draw in discerning buyers and create repeat customers. But how do you do that? What strategies will help in 2023? RVT shares some tips and insights to start your RV season off strong.
What Consumers Expect When Shopping



The 2023 RV market is a different sales environment than it has been for the past three years. While the pandemic years had an overabundance of customers clamoring for RVs, often with not enough stock to satisfy, this year is a bit quieter, but with more stock available. So what are consumers looking for in 2023?
Knowledgeable staff who are personable and interested in them as people, not numbers.
Staff who listen to their needs and can make solid recommendations based on what the buyer is looking for.
Staff/dealership who will go the extra mile to help them get the best RV that suits their needs, according to their budget.
Honest staff who will help steer them away from poor choices.
Take the time to train your staff to be good listeners and look for ways to go the extra mile. A happy customer will refer others to your dealership and return themselves when they need service, an accessory, or a new unit.
What Catches Their Eye?
Today's consumers are savvy. They do their research and many will familiarize themselves with your dealership online before they ever come onto your lot. So what can you do to catch their eye?
Photos and videos are key.

Using photos and video helps attract interest and get your units more clicks and more leads.




• Take the time to take good, clear shots of your inventory. Choose a sunny day, if possible. Include interior and exterior shots, and take many. The more photos you have, the more appealing your listing is.




• Video walkthroughs have become the norm, so make sure your listings include them. It gives buyers an opportunity to stroll through the unit and see if the floor plan works for them before coming to the dealership.




• Clear, thorough descriptions of your units are also helpful, providing buyers with useful information that aids their research. Make sure key features are listed, along with details such as length, weight, and number of people it sleeps. 

List all your inventory.

Consumers are looking for selection and suitability. If they want a specific make or model and you don't have it listed, they may assume you don't carry it instead of asking if you do.

The more inventory you list, the more they have to choose from

, and the greater the possibility they will contact your dealership.




If your inventory is currently listed with RVT, our marketplace specialists can quickly and easily adjust your account to show all units in your feed.

Make your inventory count

.

Even if you only have a small number of units, make sure they are displayed according to the best selling best practices listed above. Dealerships of any size who build a reputation for caring about their clients, display their units well, and have a solid online presence will draw interested buyers.
What Makes Buyers Choose Your Dealership Over a Competitor's?
Buyers typically look for a dealership that checks several boxes. What do buyers use to evaluate whether your dealership is worth contacting?
Good reviews.

A good reputation is vital and positive reviews are a great way to build your reputation. Strive for happy customers and people will be glad to give you a good rating. Ask your customers to provide testimonials. Most consumers read some form of testimonial before they buy, and peer reviews are one of the most valued. Keep in mind that many buyers are wary of reviews that are all 5 star or make your business sound 'too good to be true'. 

Strong social media presence.

Consumers will read the comments and look at the posts, both as a source of reviews and inventory.

Presence on trusted sources like RVT. This helps build familiarity not only with your inventory, but with your dealership. Your presence in a trusted environment often results in a higher level of brand recall. Familiarity breeds top-of-mind awareness.
Ensuring your dealership 'checks the boxes' will help bring in more buyers
Why Do Consumers Go to RVT?
These days, buyers are looking for ways to save time and resources, and that means fewer will go from dealership to dealership looking for what interests them.
On RVT, buyers can comfortably

search, browse and compare a variety of units

without leaving their home.

RVT is a trusted shopping source

– over 800,000 unique shoppers per month check out the listings on RVT.
Ready to set your dealership up for optimal exposure and views via the RVT marketplace?
Contact us today to request personalized, one-on-one consultation  rvt.com/consult