Shocking.  And, down right alarming.  Yet still somehow … nicely transparent, very open, and completely professional at the same time.  This Company's follow up email actually gave me a JOLT.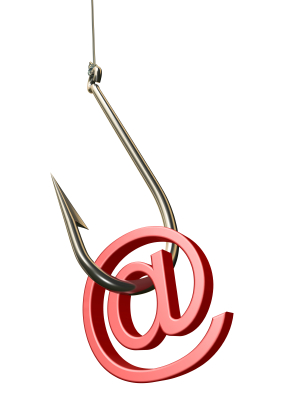 Like a wake up call, like the way it's supposed to be, their email was world-class Lead Management – Lead Management done right.  (IMHO)
Let's take a look at this so-called "killer" Lead Management together, right now.  And, let's see if there are any important "take-aways" for the savvy RV dealer – especially the RV dealer who's BIG on the importance of effective sales lead follow up.
Here's the scenario:
First, I went to Leads360.com and downloaded a White Paper.  (It's about how FAST you need to follow up a Web lead.  Check it out.  Beyond Qualification: The Impact of Speed On Lead Conversion.)
Next, I received their "killer" follow up email that really got my attention.
Here's what their e-mail said …
"It is our policy to contact everyone who completes a

contact form on our Website … One of our sales executives

will try to contact you."
What I'm Thinking:  "Sharp.  They're paying attention to my actions on their Website.  Happy dance!  Customers matter to these guys!  Hmm … I wonder if it's really going to happen though."
RV Dealer "To Do":  Do you have an email that goes out automatically to ALL your web leads?  (An Autoresponder.)  They're not difficult to set up.  (Ask your technical people.)
Your Autoresponder is the first thing an RV consumer sees after they inquire with you.  It's your opportunity to shine!
Build the VALUE of dealing with your dealership
Describe your process, people, open hours and
Set the stage for the phone call(s) and lot visit(s) that are coming.
Now, go.  Implement.  Your leads will love it!
Their "killer" lead follow up email continued …
"We won't be pushy; we just want to introduce ourselves."
What I'm Thinking:  "Perfect.  Believable.  Reduces resistance.  Walls are coming down.  A great way to establish a friendly, helpful tone."
RV Dealer "To Do":  Make resistance reduction statements a part of ALL your communications – How about in your …
Classified ad descriptions
Videos
Website and
Follow up emails as well.
Then the email said:
"We use our own software to track inbound leads, so one of our sales executives has already received an email alert regarding your inquiry and as you read this, a notification has popped up on their screen."
What I'm Thinking:  "YIKES!  Obviously these guys sell Lead Management software.  And, right here – in their follow up email – they're actually explaining how it works.  You just don't see follow up like this very often!"
RV Dealer "To Do":  You sell RVs.  You would never say the same things a Lead Management company would say, as above.  But, you definitely do have a process.  I.e. when a prospect emails you about a specific RV, a certain sequence of events happens.  Explain what's going to happen to the prospect in your follow up email.  So they know.  Set the scene, turn down the pressure, turn on the professionalism.
And, here's the part – when reading this "killer" follow up email – that really got my attention:
"If for some reason the salesperson doesn't contact you promptly a notification will be sent to their Manager."
And …
"If they haven't called you within 90 minutes, your information may be sent to another member of the sales team (during office hours).  
And …
This affects their productivity metrics that are monitored by their sales manager on a daily basis.  
What I'm Thinking:  "Beautiful!  This is how you can truly take Lead Management to an entirely new level!"
RV Dealer "To Do":  Stop.  Breathe.  It's OK.  But, take this to the bank:  No matter what your lead follow up situation is today, there's no time like the present to stand back and assess how to take better care of your leads.  Be encouraged.  Have a look now.
What are the most obvious Lead Management holes you know you need to fix?  Schedule your fixes.  By when?  By when will you have those items taken care of?
Word to the Wise:
Rome wasn't built in a day.  Yes, leads have great value.  Yes, leads convert directly to cash.  But, think BABY STEPS.  What SIMPLE fixes can you implement RIGHT NOW in your lead follow up systems that will move you one-step closer to "great" Lead Management?"  Even small gains in the effectiveness of your follow up will land cash on your bottom line.
Ways RVT.com Can Help:
 If you have Lead Management or CRM software in place, did you know you can have your RVT email leads funneled directly into your CRM?  Say good-bye to data entry.  No more lost inquiries.  Please advise if you would like us to help you set this up.
DP's and SM's often use their RVT.com Leads Report as a handy tool, a way of bringing accountability to their Sales Reps and lead follow up processes.
Where do you see leads falling through the cracks in your dealership?  What can you do to fix this challenge?  When can you commit to having this done?