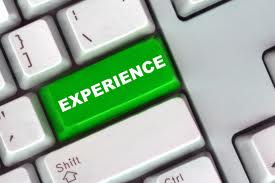 As part of the RVT.com network, you're connected to an RV sales lead inquiry "engine" which, from the buyers' perspective, is a rich resource where RVers congregate to research, scope out, "hunt down" and buy their next RV.
And, it won't be long before an RV consumers will "become smitten" or fall madly in love with an RV YOU are trying to sell.
Then suddenly, you get an email!
Or, the phone rings!  Ring, ring …
That's Not Just a LEAD, It's a Real, Live Prospect!
They Matter!
They're in the Market!  They're Fishing to Purchase!
And, the experience this buyer has with YOUR Dealership is going to … make you … or … break you!  Telephone and email inquiry leads should be treated with the same courtesy and diligence as every person who sets foot on your lot.
Let the RV buying "experience" begin!
Lead Handling  – Has Become Job # 1
One thing about the Internet — it has definitely conditioned folks to expect a FAST response with a ton of detail.
So, "give the people what they want!"  Speed and details.
This is the first way you can optimize the "experience" for every RV buyer.  Next …
Enter the lead into your

Contact Management system
Your CRM or
Your DMS
… BEFORE you distribute the leads to your sales reps!  Sales reps are known to hate data entry and you don't want to lose track of ANY of your valuable leads!  So, put them into your system first.  But hurry!
————————
SIDEBAR:  
Ask us how we can help get your RVT.com leads into whatever lead management system you are using – AUTOMATICALLY.  This is a HUGE time saver.  And, crucial to your success!  Hey, we're here to help!
————————
So, you've got your lead into your system, now make the experience of dealing with your Dealership GREAT like this:
Reply immediately.
Start your email responses with a "thank you" and go on to

answer the person's questions

.
Provide links for them to check out other supporting information.
Do your best to "engage" each prospect.
Ask a few pointed (or leading questions) of your own to

see if you can

stimulate dialogue

.
Mix it up!  Respond with emails, for sure, but also, pick up the phone and engage that way as well.
Stay in touch!  (More about this in future posts.  Stay tuned!  Subscribe here.)
Here's a Highly Effective Idea for RV Dealers:
It has come to RVT.com's attention that online shopping for RVs has become so much "the norm" that many savvy RV Dealerships are now going with a DEDICATED Internet Leads Manager who fields EVERY email inquiry.
And these Internet Specialists are meeting with "dramatic success."  Here's how it works:
All email leads come in to 1 central person.  That person:
Follows up

Engages

Determines needs
Qualifies
Stays in touch over time and when the prospect

is ready to view a unit

or

make a purchase

, the Internet Specialist also
Sets up the appointment for the prospect to come to the Dealership and …
Hands off the prospect to a lot sales person who handles the appointment.
NOTE:  We've watched online selling systems like this grow, develop and prosper at many highly successful Dealers.  (Call me if you'd like any further info. (800) 282-2183 ext. 710)
It seems that folks who shop online enjoy dealing with you when you work effectively with them – online.  And, if you do it right, it enhances their buying experience.
For An Optimal RV Buying Experience – the Details Make All the Difference …
Don't be guilty of "feature-loading."  Delve into the benefits!
Tinted windows are a feature; "helps keep you cool in summer and warm in winter" is a benefit.
And price – Price is NOT a minor detail!  

Don't be shy about stating your prices

!  It weeds out the looky-loo's for you and helps the buyer by not hiding vital details.
In conclusion, because the world is so incredibly competitive, we can easily fall into the trap of screaming out how awesome WE ARE from the roof tops.  Wrong!  In reality, it's really NOT "all about you."  In reality, it's all about your customer – and – if your customer enjoys an absolutely awesome buying experience …
… we all win!