A huge issue for RV dealerships when it comes to their Facebook Pages is, "How Do We Make It Pay?"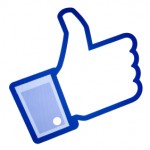 RVT can help.  Here's how …
Facebook's one thing – but, in RV sales – what you really want is RV shoppers …
Viewing your RVs for sale
Spending time on your RV ads
It's called …
"Vehicle Detail Page (VDP) Views"
and
"Time Spent on VDPs."  
These are your key metrics, your end game.  This is truly where the money's at for RV dealers.
But how does your Facebook Page figure into your VDP views equation?  It seems like a problem because all the "experts" advise that …
It's bad if you're too commercial in your Facebook posts.
Too much "sell" and your customers will quickly be turned off.
What to do?  What to do?
ACTION THIS (if you haven't already):
Use these instructions and install RVT's handy "Our Inventory" Tab onto your Facebook Page.
Now, when someone visits your Facebook Page – with 1 click – they'll be browsing your RV inventory, viewing your VDPs and checking out the units you have for sale right now i.e. generally spending time on your VDPs.  It's that easy.
Having an "Our Inventory" tab turns Facebook Fans into RV browsers, gets the attention of folks who actually "Like" you onto your Vehicle Detail Pages (VDPs).
Here's a quick video explanation:
Knowing you have an "Our Inventory" button on your Facebook Page frees you up and gives you peace of mind – from a Social Media perspective – so you can do all the right things in your Facebook posts …
Be NON-commercial.

Be light hearted, even humorous.
Post content that drives your Fans to your Facebook Page (where they'll see your Our Inventory button … eventually.)
Connect and engage.
Interact and build community.
Create posts that add value to the lives of RVers (and would be RVers – your prospects.)
Who says it's hard to monetize Social Media?  Follow this simple procedure and enjoy more "VDP views" while increasing your mission-critical "time on VDP" stats.
Comments
Tom McIntyre

June 6th, 2013 at 7:10 am

Hello

Please send me a link to someone who is using your facebook inventory app.

Thanks
Tom McIntyre
Butler RV Center

Chris Mapson

June 6th, 2013 at 9:43 am

Hi Tom:

Here are a couple of dealers who have the "Our Inventory" button up on their Facebook Pages.

Having the "Our Inventory" button on your Facebook Page is a soft and non-threatening (but effective) way of converting Fb Fans and Likers to RV shoppers. It takes part of your Social Media efforts and provides a nice way of getting "eyes on Vehicle Detail Pages" or VDP's. And, of course, "Time on VDP's" is one of the most important indicators of whether a unit is going to sell or not.

To install RVT's free "Our Inventory" button on your dealership's Facebook Page, use this simple procedure.

Thanks Tom. Let me know how you make out. Here to help you sell more RVs.

Chris