Having the right "mix" of RVs on your lot is crucial to your dealership.
Perhaps you're looking to offer more selection in a certain type of RV.  Or, maybe you find yourself a little overstocked in one particular category. Not an issue for RVT.com customers!
We have a new NON-public section on the website which facilitates dealer-to-dealer sales or trades.
Check it out:  First, Login to your Dealer Account. Then, under the Dealer Account Manager, click the Trades tab and you're in!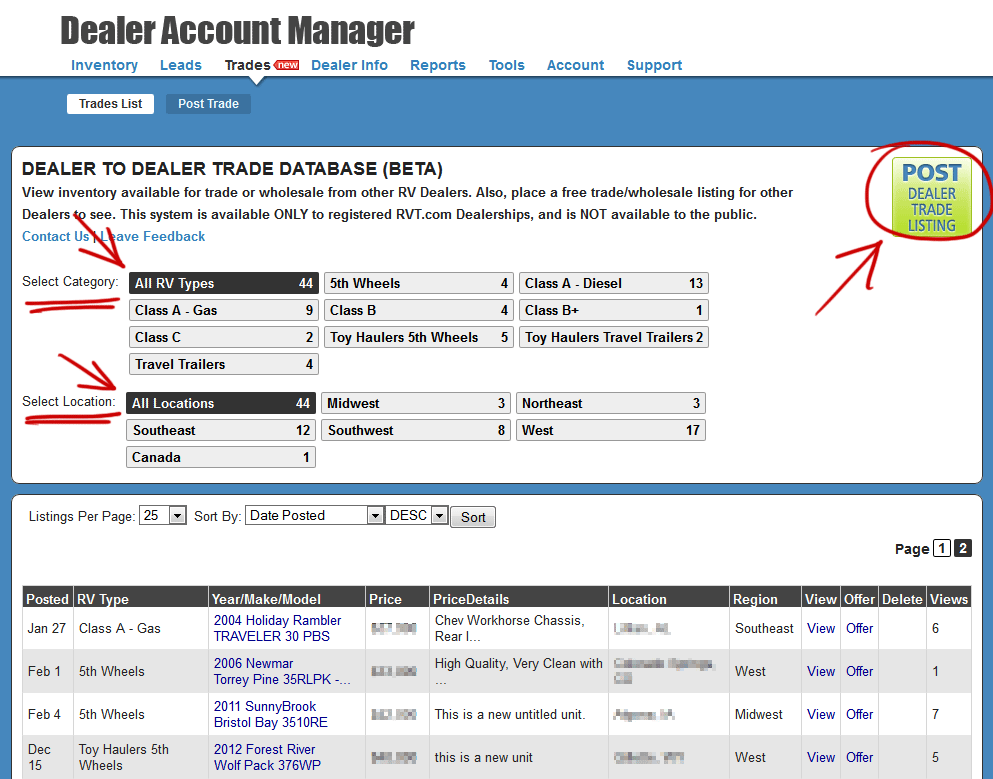 It's an exclusive access, dealer only, no-public site where dealers can buy, sell or trade RVs amongst themselves. Search by category of RV or geographic location.
Have a look at what's on the dealer-to-dealer list now and check out the prices, or … feel free to post a unit (or 2) yourself.
Another great resource for dealers from RVT.com.