We've all seen those RV classified ads that scream out, "LOWEST PRICES!!! WE WON'T BE UNDERSOLD!!!!"
Do RV consumers respond positively to this type of ad copy? There are some very compelling reasons to stop, and look hard, at what seems to have become a staple of advertising in the RV sector.
Four or more exclamation marks?
The biggest font you can fit in your ad?
And, the question remains: Do these exclamation rich classified ads REALLY drive leads, qualified buyer leads?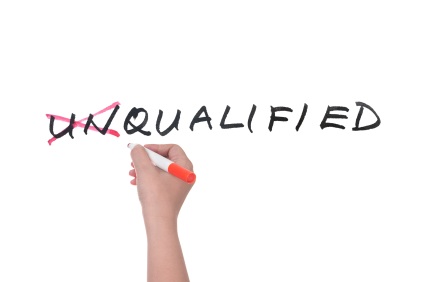 Here's the skinny …
Yes and no. They definitely do bring people to your lot. No denying that. But are they bringing the RIGHT people to your lot? Or could you be doing better?
Why the RIGHT RV Buyer Is Attracted By the RIGHT RV Ad.
Ads that virtually yell at you, (or, those "long lists of boring features" ads too, for that matter) … Are they bringing tire kickers, unqualifieds, wheeler dealers and grinders …
Or …
Are they bringing in serious buyers? You know … buyers WITH money – buyers who are ready to make substantial purchase decisions?
It's "qualified" buyers who are "ready, willing and able to buy" …
Who You Really Want To Target
Perhaps, we should keep the "tone" (and our use of language) in the content of our RV listings in line with the calibre of buyer we would really like to see so we can sell more and more units?
Today's affluent buyer is all too familiar with and probably very leery of the gimmicks others use to get him/her onto their lot.
What he/she needs from you is to be affirmed and assured that he/she's coming to a reputable, trustworthy place to do business. And this can start with your ad copy.
Assure the buyer you will help him or her make the right decision for their needs. They want to know you're providing value and that you'll take care of their RV through the many happy years of family camping they expect.
When a family is about to spend a significant sum to purchase an RV, they're astute for sure, and they're likely less interested in "bargain basement prices" than they are in being treated well before, during and (long) after the purchase is made. So …
How Can You Use Your Classified Ads to Purposefully Attract the Ideal Buyer?
Here are a few tips to help you make your classified ad more appealing to your target market:
1. Start With a Great Caption.
The caption is the phrase that leads off your ad. It appears on your RVT listing after "For Sale:"
Rather than talking about your dealership, your prices or your large inventory, talk directly to your target audience. As an example, here is a real caption from a recent ad:
FOR SALE: PRICE REDUCED!!!

… and here is a re-write for that same ad – calling out the ideal buyer:
FOR SALE: For the Discerning RV'er: Class A Luxury at a Reduced Price.
See the difference? We've called out the ideal buyer in two ways –
By identifying him as discerning and
By talking about the luxury he desires.
We're not "giving away the farm" here. Still saying Reduced Price. We're simply telling a specific type of buyer about a great deal.
2. Talk to Them in Their Language.
Your customers have worked hard their entire lives in order to be able to afford their dream RV. Tell them that. Show empathy with them and they'll show up at your door, wanting to do business with you.
One way to show empathy (right within the body of your RV classified ad) is to show them you understand their feelings and will set their minds at ease when it comes to this major purchase.
Phrases such as "You've earned this," or "A family vacation at your favorite campground deserves a little luxury." These will hit your prospective buyer at an emotional level that connects them to their desire to own an RV.
3. Don't Forget their Significant Other.
In most cases, buying an RV is a huge family decision. That means you need to include the female element in your advertising. Without being sexist, make sure your photos and descriptions are "female friendly." This is critical to getting the right buyer to your lot.
4. Do the Right Things to Help Them Spend With You Rather Than Somewhere Else.
Remember, you're not only competing with other RV dealers. Your customers could just as easily spend their disposable income on a boat, a cabin on a lake or a second home overseas.
Speak the buyer's language while you leverage RV lifestyle points such as family time, affordable vacationing and "Away."
Action Required:
Screaming "Lowest Prices" isn't necessarily the most professional way to advertise to your ideal buyer. Make sure everything about your ad is professional – from the copy you write to the photos you post. Attracting high end clients is easier if you're seen as able to cater to them.
What are some of the most successful caption / headline / messaging ideas you've tried? Have you seen a difference between making a connection with your ads versus the more loud and obnoxious "ROCK BOTTOM DOLLAR" style ads? Feel free to share ideas below.